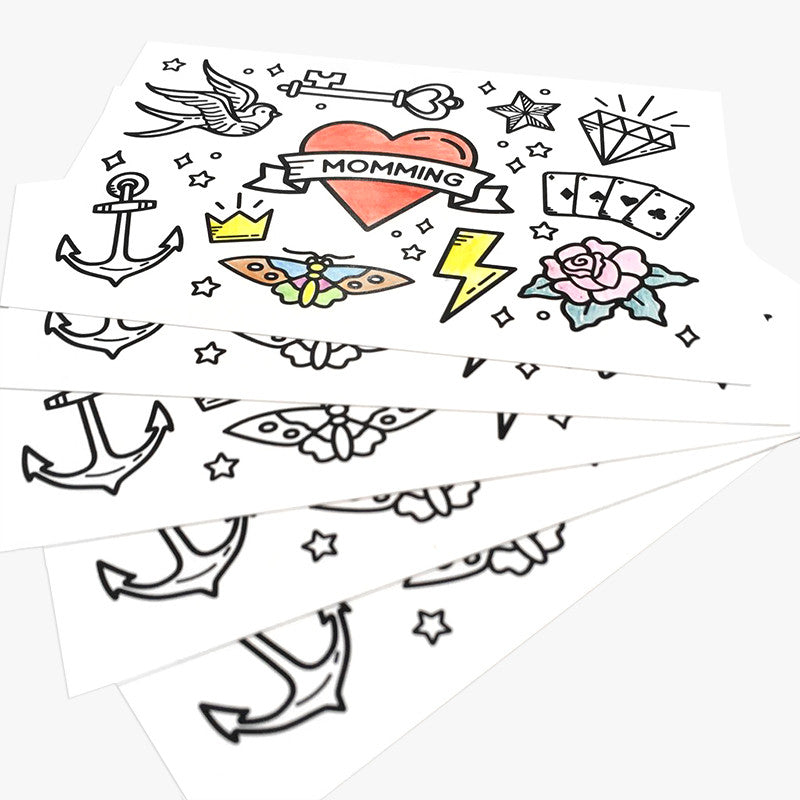 $10.00
$13.00
Momming Colouring Postcard (Pack of 5)
Have LOTS of moms you'd like to send these to? This is a cost-effective way to do it, with five postcards for the price of four.
Colour and send, or send and she can colour - either way, the sentiment is the same: MOMMING!!! Inspired by MOM tattoos we love, and featuring a collection of sweet symbols, our new postcard is fun and meaningful at the same time.
The back reads: "As long as you mom from the heart, you're doing it right." -- so for whatever kind of mom you are or she is, this card recognizes you're doing it just the way you're supposed to.
---
Care Instructions //
Wash cold, like colors. Sweaters, wash inside-out. Hang to dry. No harsh detergents.
---
Sizing //
Please note: our sizing runs small. If in doubt, please order one size up.